Latest in Materials Handling
November 24, 2021
MIT professor Yossi Sheffi's new book details the race to develop the COVID vaccine. SCMR's Editorial Director Bob Trebilcock hosts.
November 24, 2021
VARGO's "SPS" solution enables a micro-fulfillment site inside a store.
November 24, 2021
New facility to establish Central and Eastern Europe as a major warehouse automation hub for Honeywell
November 24, 2021
Ernst & Young business awards program recognizes the endeavors of entrepreneurs who create products and services that define how we live,…
November 23, 2021
PMMI, The Association for Packaging and Processing Technologies, announced continued membership growth, adding 36 new companies this…
November 23, 2021
Move expands conveyor offering into subsystems, palletizing.
November 23, 2021
The Equipment Leasing and Finance Association's (ELFA) Monthly Leasing and Finance Index also up 16% for October on year-over-year…
November 23, 2021
Nimble robots have picked more than 15 million objects, across 500,000 unique products, in production for several well-known brands.
November 22, 2021
Make of advanced lithium-ion battery packs makes donation to food bank in Southern California
November 22, 2021
Procurement looks to small-to-midsize enterprises for innovation, but policies can get in the way of collaboration. Here's why.
Materials Handling Products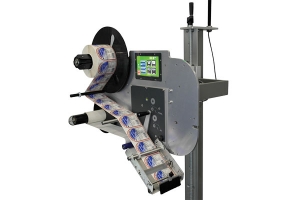 Packaging & Pallets
Upgraded label application system has improved features.
Learn more.
Dock Equipment
Packaging & Pallets
Super Scan Label Holders are Ideal for pallet rack applications or wherever large labels are required.
Learn more.
The Poweramp VH Series leveler is a durable choice for any loading dock and has been utilized by facilities throughout North America…
Learn more.
Automated Storage
Machine groups order lines for buffering, small parts picking
Learn more.
Overhead Handling
Intelli-Connect Mobile enables quick and easy programming, maintenance, monitoring, and troubleshooting of VFDs associated with your…
Learn more.