Latest in Materials Handling
December 7, 2021
Report, "Industrial Occupiers Experiencing Sticker Shock at Lease Expiration," pointed to how strong demand and new construction…
December 7, 2021
位于肯塔基州路易斯维尔郊区的新的1500万美元的Greenfield制造工厂将使Cornerstone能够增加其…
December 7, 2021
National Rack Repair, Indiana-based integrator, now the North American home for Rack Avenger repair brand
December 7, 2021
Getting more out of lift truck telematics involves looking beyond basics and starting to incorporate analytics fed by integration with…
December 7, 2021
Grocery automation and micro fulfillment systems solution provider sees facility as platform to help drive the future of retal automation.
December 7, 2021
Quickly becoming a centerpiece in DC operations, these totes are designed with flexibility and durability in mind.
December 7, 2021
AHS's implementation of high-density goods-to-person system, utilizing 100 Skypod robots, set to go live in Q3 of 2022, with a design…
December 7, 2021
In all likelihood, the future profile of maintenance technicians is not what you're thinking. At least, that's what two women at…
December 7, 2021
This equipment brings a strong blend of solid hardware and advanced data management capabilities to keep MRO parts secure, in-stock and…
December 6, 2021
The reading for the report's key indicator—the Services PMI (formerly the Non-Manufacturing PMI)—at 69.1 (a reading of 50 or higher…
Materials Handling Products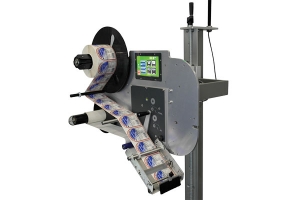 Packaging & Pallets
Upgraded label application system has improved features.
Learn more.
Toyota Material Handling's latest solutions bring improved warehouse efficiency within reach.
Learn more.
Solutions for warehouse productivity. When your ERP just isn't enough.
Learn more.
From illuminating education to next-generation technology and equipment in action, MODEX lets you see what's coming — and take advantage…
Learn more.
Store-friendly deliveries and a redundant design.
Learn more.
The Poweramp VH Series leveler is a durable choice for any loading dock and has been utilized by facilities throughout North America…
Learn more.