Latest in Materials Handling
2月15日,2022年
AGVE is a leading Swedish manufacturer of AGV systems and controls, and part of Murata Machinery Group
2月15日,2022年
Coming on heels of $132 million Series B funding round, company names US-based management team, sets its sights on creating fully automated…
February 14, 2022
Move positioned as strengthening Fortna's warehouse optimization offerings, amplifying order fulfillment speed and accuracy
February 11, 2022
With the start of a new year, we asked two supply chain leaders how they're organizations are responding to the ten supply chain trends…
February 10, 2022
A startup is utilizing e-bikes and containerization to take trucks of the road and streamline last mile delivery.
February 10, 2022
The rack netting also significantly reduces damaged goods' high expenditures.
February 10, 2022
The CSS Industry Group is to promote the market growth and effective use of conveyor and sortation systems in manufacturing, warehousing,…
February 10, 2022
With around 1,200 employees, Siemens Logistics mail and parcel business generates annual revenue of about €500 million.
February 9, 2022
Attendees are looking for more automation, tech and e-commerce solutions to move their supply chains forward amid continued disruption
February 9, 2022
A third-generation member of the family that founded the company takes helm as president
Materials Handling Products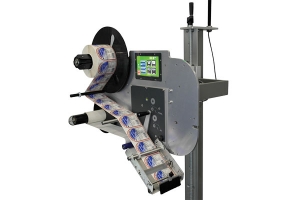 Packaging & Pallets
Upgraded label application system has improved features.
Learn more.
Automatic Data Capture
Accurate Detection and Distance Measurement of the Smallest Objects.
Learn more.
Smart glasses feature three integrated cameras and optical zoom for warehouse mobility.
Learn more.
Dock Equipment
Dock Equipment
Technology enables nearly every type of loading dock to connect online.
Learn more.
Dock Equipment
Wheel chock system features ultrasonic sensors for loading dock safety.
Learn more.